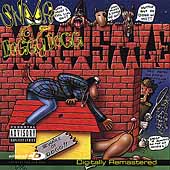 This picture is the image on the cover of Snoop Dogg's album titled "Doggy Style". Snoop Dogg is one of the largest names in the rap industry today, and has been since the early 90's. His music is classified as West Coast Rap.
"I wonder if a naked white female body had been inside the doghouse, presumably waiting to be fucked from behind, if "Time" would have reproduced an image of the cover along with their review. When I see the pornographic cartoon that graces the cover of "Doggystyle," I do not think simply about the sexism and misogyny of young black men, I think about the sexist and misogynist politics of the powerful white adult men and women (and folks of color) who helped produce and market this album." -Bell Hooks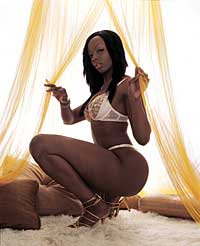 In the rap magazine XXL a feature is done each month called "Eye Candy" on a particular female in the industry. This is one of the pictures taken from June's issue of XXL magazine. A slightly interesting interview with this model can be found at:
http://www.xxlmag.com/EyeCandy/2005/0705.buffie/index.html
.
"When you drive down the street you see titties selling you all types of things, from clothes to cars to alcohol to everything. So why not use ass and titty to sell music? It makes perfect sense. Whether it's right or not, I feel that as a man, when I see it, I'm going to look." - Talib Kweli (rap artist)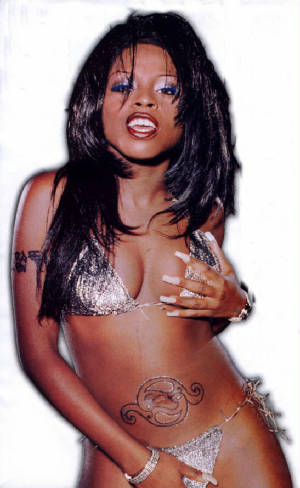 The above and below pictures are of a rap artist named Foxy Brown. She was born Inga Marchand in 1979, and raised in Brooklyn.
Foxy Brown on being a sex symbol:
"It was hard at first, because I never felt like I was the prettiest girl when I was growing up. I was the only dark one in my family and I always got complimented, like, 'Oh, she's a pretty little dark-skinned girl.' When I finally got on, it was amazing how many barriers got broken down. I've had little girls that had the same complex come up to me and say how much I've touched their lives."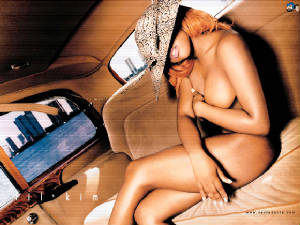 Janet Jackson is one of the most successful recording artists of all time. Some may not classify her music as necesarily "rap music" but she is an iconic figure, held with high regards, within the urban industry.
Look for Janet Jackson in Jermaine Dupri's (her boyfriends) new video "Gotta Getcha", where she cameos as a stripper.